The Dry Skin Index (or DSI) is used to represent the magnitude of external drying stresses on the outer layer of the stratum corneum. It is calculated from measurements of indoor relative humidity and temperature using a humidity/temperature sensor.
The DSI is a scale from 0 to 10, broken down into the following categories:
Very low (DSI 0 to 2)
Low (DSI 2 to 4)
Moderate (DSI 4 to 6)
High (DSI 6 to 8)
Very high (DSI 8 to 10+)
The actual response of your skin to external drying stresses depends on its physicochemical properties such as natural moisturizing agents, which help hydrate skin, and your normal skin-care practices.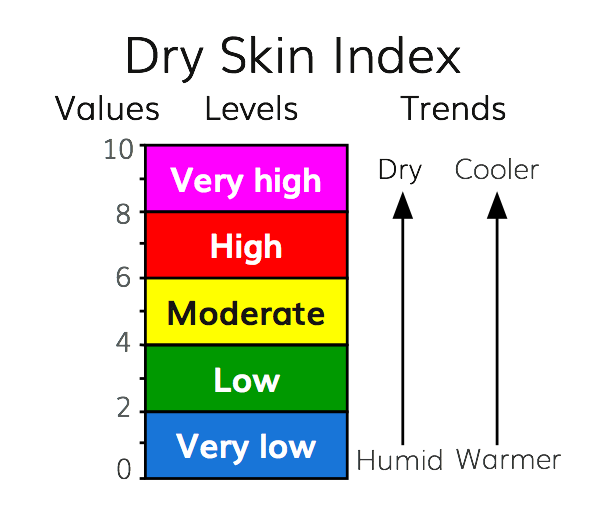 At low DSI values, indoor humidity is high and the skin is hydrated. As the DSI increases above 4, drying stresses are rising and the potential need for skin-care interventions become more important.