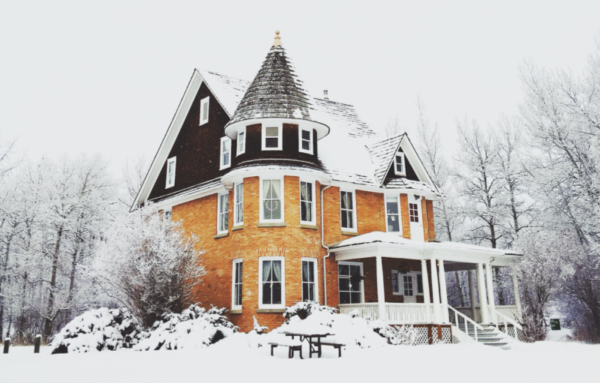 Age, weather, and housing impact your skin-care practices
Skin care is a challenge in part because there are a variety of factors that impact the health of your skin. In this article we go over some of the things you need to keep in mind when you periodically evaluate your skin–care practices. Key factors include your age as well as local weather/climate and the properties of your residence (e.g., age, type of construction, etc.).
Skin care and age
As people age, their susceptibility to dry-skin formation increases, which means that it is wise to evaluate your skin-care practices every few years to see whether you need to make adjustments. Depending on where you live, you may have to make special changes to address indoor drying stressors caused by seasonal weather changes and the building properties of your residence. Check out some additional information on skin care and aging.
Skin care and climate
The variations in Internet search activity for "dry skin", as shown in Google Trends, mainly reflect seasonal changes in weather patterns. The winter months exhibiting the highest Internet searches because the levels of water vapor in outdoor air (and indoor air) are typically the lowest at this time of the year. Residents of states with a high percentage of citizens older than 65 years such as Maine (18%), West Virginia (18%), Vermont (17%), and Pennsylvania (17%) would be at an elevated risk of experiencing seasonal dry skin due to climate.
Many senior citizens spend the winter in Florida because of its enjoyable weather–and the added benefit is lower drying stressors on skin due to warmer, more humid conditions.
Hint: October is a good month to conduct an annual evaluation of your skin-care practice because it occurs just before the weather turns cold in many locations across the US.
Skin care and housing properties
The air exchange rate of indoor air with outdoor air (due to air leakage across the building shell) tends to increase as the average age of housing in a state increases. This means that indoor humidities in older houses can be more sensitive to changes in outdoor water vapor levels. The states with the largest fractions of housing built prior to 1970 are New York (69%), Rhode Island (63%), Massachusetts (62%), Pennsylvania (59%), and Connecticut (58%).
If you live in older housing in one of these states, you should consider using a humidifier to compensate for the drier air that occurs in fall, winter, and early spring.
Wrap Up
Seasonal trends in 'dry skin' Internet searches vary across the US as function of weather conditions, age distributions among the states, and housing properties.

Conducting periodic evaluations of your skin-care practices is a good way to maintain healthy skin as you age!

Spending the winter in Florida will result in lower drying stresses on your skin–compared to staying in the colder parts of the Midwest and Northeast.